Viewpoint for 2013 from Manncorp President Henry Mann
Posted by Manncorp

January 7, 2013

Henry Mann, President, Manncorp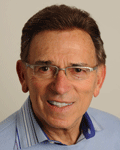 Henry Mann, President, Manncorp
In 2013, Manncorp will continue to develop products that are a result of ongoing research into our customer requirements. Our customers have been trending toward high-quality, compact machines that take up less space—floor space is a really valuable commodity. Customers require medium-range production, not extremely high but not really slow either. They want equipment that's relatively straightforward to operate and doesn't need intervention from the supplier or management.
Many of our customers want to be able to design and produce on the same machines--for example, we have equipment users manufacturing LED products that are custom-tailored to their customers' requirements. Engineering development labs in schools with high spec requirements are also looking for space-friendly equipment that offers the same quality as larger machines.
We're strong believers in the Internet as a way to research and make purchases--we do it, and that's how our customers do it--so we provide as much information as possible on our website to help educate buyers about our products, including product comparisons and prices. When they contact us, it's to get down to the serious questions specific to their requirements.
The large companies that outsource and optimize their resources are being supplanted by high-tech entrepreneurs--with an average age of 30—who are interested in getting equipment quickly, getting up and running, and getting their product out the door, because that's what makes them money. Those companies see a synergy with us because we do business the way they do: on the Web, in social media, and with transparency.
All of our personnel--we have a great bunch of people—are directly employed by Manncorp, which enables us to give quick, direct answers. We also have a number of alliances, a solid group of manufacturing partners, and a phenomenal customer base.
We provide continued support for our customers in terms of service, software and spare parts, as well customer assistance and education for all levels of users to ensure they're getting the most of out their equipment. We do a lot through remote service, available 24 hours a day anywhere in the world.
In 2012 the size of our market share increased tremendously, and we're excited about our purchase of a new 18,000 sq ft building in Huntingdon Valley, PA, on top of our recently renovated 10,000 sq ft demo site and stocking location in San Diego, CA. We've expanded our marketing department to six full-time employees and added support personnel in Mexico, Hong Kong and China to bolster the expansion of business in North America.
In the USA, we expect business to continue to be strong through 2013.
Henry Mann
Manncorp